February 06, 2018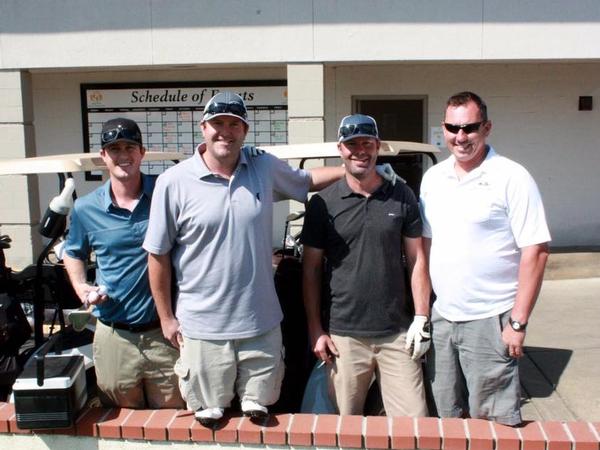 On March 19, Hanford Christian School will hold its 7th Annual Golf Tournament at Kings Country Club in Hanford. Over the last few years this wonderful event has turned into a major fund raising source for our school. The event gives us a chance for the School to raise funds to help offset the rising costs of educating our children, while at the same time providing for an enjoyable day of golf.
Check-in starts at 10:00 a.m. with time to warm up on the driving range and grab some lunch in the club house. The four-man scramble begins at 11:00 a.m. with a shotgun start. The day ends with dinner at 5:00 p.m. with prizes awarded for the best two teams. There is also a raffle with a chance to win some great prizes!
For the last four years, this tournament has been a great day and a fun chance to support our school. So we are hoping that you will help us have the best tournament yet! Contact Jimmy Goebel (559-589-0964) or Jimmy Holden (559-250-2894) to see how you can help.
If golf isn't your thing, but you would still like to help out, there are plenty of ways to do so. Your business or organization can purchase signage, donate prizes or raffle items, or even help sponsor the snacks everyone gets in their goodie-bags.
September 18, 2017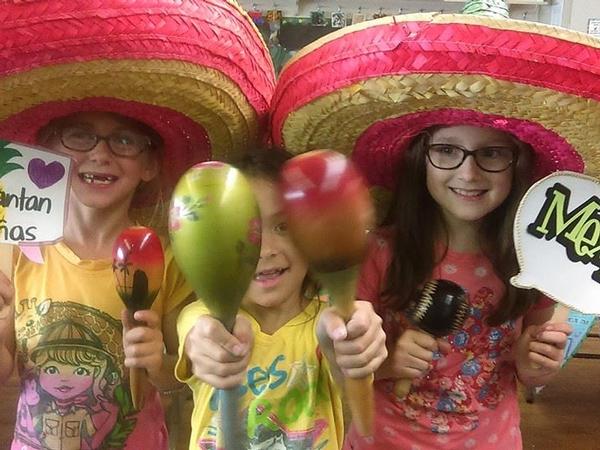 Saturday, September 16, 2017 was Mexican Independence Day!
Hola a todos! Hello to all! My name is Mrs. Gonzalez or Senora Gonzalez if you're reading this, chances are I'm your child's Spanish teacher. I have been at Hanford Christian since 2012. Previously, I have helped with Extended Care and Preschool and taught Art. I loved my job teaching art and was ecstatic when I was asked to teach Spanish last year!
Last year, Spanish was offered to Junior High students as well as Kindergarten. This year K-5th have Spanish class for 40 minutes each week! Junior High classes continue to meet twice a week. In class we pray, review and learn something new. For homework I have assigned Duolingo to all grades; however, from the feedback I have received, I will only assign grades 3 and up for homework. It is a little more challenging for lower grades. If you have questions about it please message me at sgonzalez@hanfordchristian.org
¡Qué tengan un lindo día! I hope you have a great day!
Bendiciones,
Señora Gonzalez
What we are currently learning;
Greetings
Places around town
Numbers
Days of the week
Colors
Introduction to the Lord's Prayer
Alphabet Sounds
Things around the classroom
6th Grade working on Piñatas

In Mexico, Spanish missionaries used piñatas as a tool of religious conversion, to Christianity as the "cones" are meant to represent sin, and those who destroyed it represented good vanquishing evil. The treats represent blessings after overcoming sin.
All Posts
Categories