What Is Scrip?
Retailers sell certificates at a discount to HCS families and families have the opportunity to purchase certificates at full-face value and redeem them for full face value. Scrip benefits you and HCS! The discounted amount gets split evenly between the family and the school
Example
Mrs. Smith buys a $100 scrip e-card for Old Navy. She pays for the card through PrestoPay. She prints it at home or keeps it on her phone by adding it to her mobile wallet. Old Navy offers a 14% rebate, which is split between the school and Mrs. Smith. The school receives a rebate of $7, and Mrs. Smith receives a $7 rebate applied to her child's tuition.
Family Order Forms
Family order forms may be picked up at the office, or you may print it out yourself. Your student may turn in the order form with payment at the office. If you would like to have your child bring home your order, it can be delivered to them before the end of school. If you would like your Scrip order to be sent home with your child, please fill out the Scrip Pick-up Waiver Form, which is available at the office.
Want to order online?
Text our coordinator, Marisa, at (559) 280-9095 with your family name and students' names or referring family's name. Marisa will reply back with Hanford Christian's enrollment code.
Go to the Shop with Scrip enrollment page and enter the enrollment code.
After successfully entering the enrollment code, you will be prompted to register for your account.
Once your account is registered, shop for cards from your favorite stores!
You can pay for your cards in a variety of ways; pay by check or cash, PrestoPay or via the online payment option.
If you do not have a child enrolled at HCS or would like your rebate to be used as a credit to another family's tuition account, cash back to you, and/or a gift to the school, please fill out the Scrip Program Agreement form. Copies are also available in the office.
Hanford Christian School Scrip coordinator is Marissa Atsma.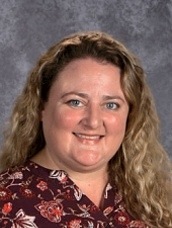 Frequently Asked Questions
Q: When will we be able to pick our physical card that has been ordered?
A: Orders forms and payment must be received by 3:00 on Tuesday. Hanford Christian School will receive the shipment on Thursday afternoon during Scrip hours.