The Journey of Growth

Where were you three years ago?
Think about it.
Have you learned anything new, substantial, or revolutionary since then?
If you had to list the big things you have accomplished in three years, what would your list look like?
I learned a new recipe.
I discovered a new use for google docs and how to zoom.
I learned to slow down and not get a speeding ticket or better yet avoid that street altogether.
Maybe you learned big lessons like patience, humility, and perseverance.
We, adults, are capable of growth when we seek it, when we are forced into it or stumble on it but preschoolers, oh preschoolers, they do growth!
Just 3 years ago our preschool friends were immobile, non-verbal, and completely dependent little blessings. Blank slates masterfully built by God to grow at an unstoppable speed. The science is that by age 3 their brain connections will multiply from 50 trillion to 1,000 trillion neuro connections that lay the groundwork for every future learning experience. It is because of the rapid pace the list of their growth looks like this..
I learned to walk
I learned to eat
I learned how to speak a new language
I learned what happy and sad look like
I learned who comforts me.

You get the gist, right?
Cue preschool! In preschool, we begin to lay down the permanent wiring in the brain for all future learning, and social/emotional skills. The more wires we connect in the brain, the more future success we see.
Building blocks aren't just classroom amusement, they are science, cause/effect, language development, math, etc. Each mini experience in building the tower and talking about the tower and imagining the tower all create new wiring in the brain.
Each fallen tower teaches how to recover from a setback and try again.
Problem-solving independently.
Learning to hold a pencil and write your name for a preschooler is akin to you writing your name with your toes. Foreign, challenging, sometimes frustrating, sometimes fun.
Play Doh is not just idle fun it is a gym membership for those weak hand muscles, the ones that only a short time ago were holding a baby bottle.
Dancing and singing are our secret paths to reading by connecting the right brain and the left brain through movement, introducing language that often rhymes and teaches new concepts.
In the course of two short years from ages 3 to 5 we watch as the scribbles on a page become letters, the counting kangaroos on a block tower become math adding and subtracting, and the fallen block towers become collaborative rebuilds with peers.
At Hanford Christian Preschool we get to marvel at all the little accomplishments that add up to the big ones.
We celebrate the independence and confidence we see as each child marches into the classroom each day.
But mostly, we give thanks for being a small part of their journey of growth. If you would like your child to join our HCP family, give us a call!

Preschool Programs
3-Year-Olds through TK
Interested in enrolling in the 2022-2023 program? Please click HERE.
Our preschool program is designed to establish an environment that will enhance a child's development, which includes spiritual, physical, social, cognitive, creative, and fine arts. Each child will have an opportunity to learn in an environment where the child will be taught in a warm, loving, and Christ-like manner. Hanford Christian School Preschool offers the following programs: Preschool, Pre-Kindergarten, and Transitional Kindergarten.
If you are interested in applying for any of these programs, please contact secretary@hanfordchristian.org or call 559-584-9207
Our Classes for the 2022-2023 School Year
Preschool Class for 3-Year-Olds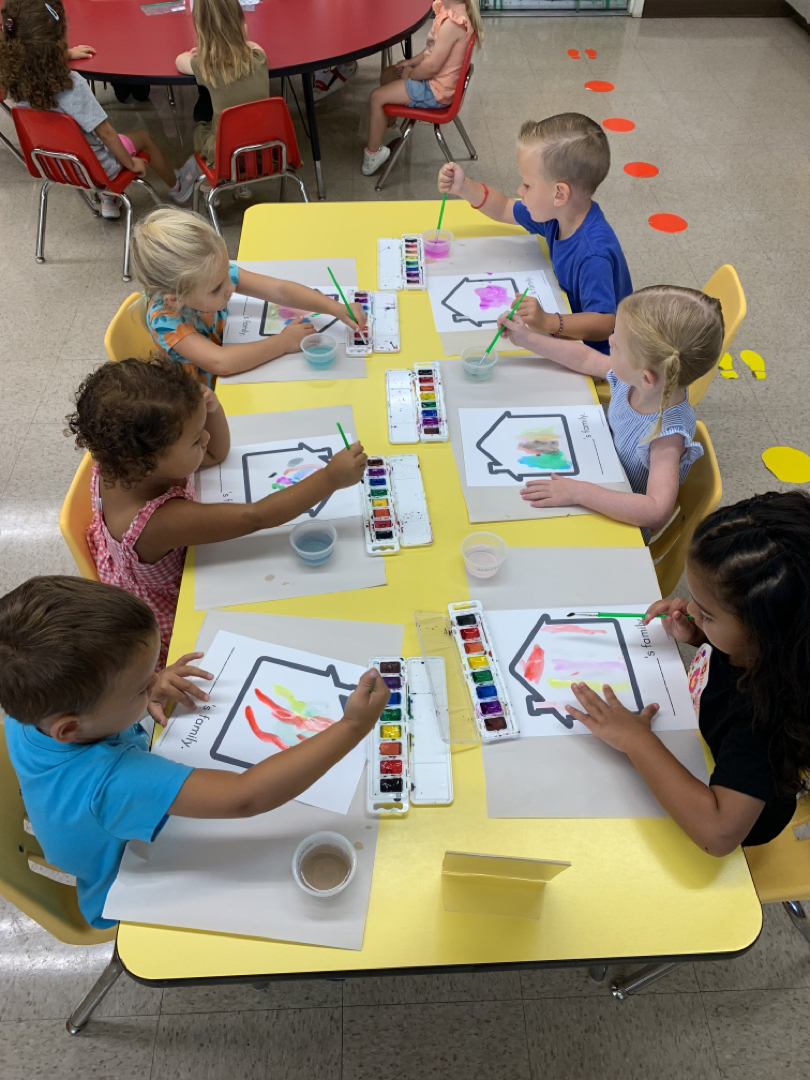 Caterpillars Rm 12
Tuesday and Thursday Part-Time 8:00 am to 11:00 am
Tuesday and Thursday Full-Time 8:00 am to 2:30 pm
Little Lambs Rm 9
Monday through Friday Part-Time 8:00 am to 11:00 am
Monday through Friday Full-Time 8:00 am to 2:30 pm
Preschool Classes for 4-Year-Olds
Butterflies Rm 12
Mon, Wednesday, and Friday 4-Year-olds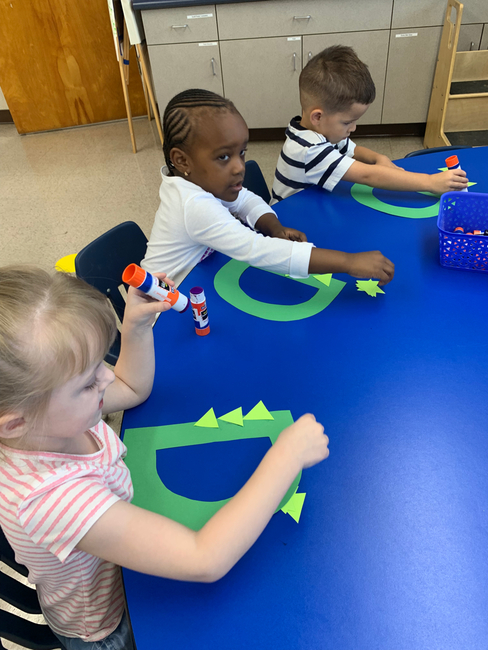 Monday, Wednesday, and Friday Part-Time 8:00 am to 11:00 am
Monday, Wednesday, and Friday Full-Time 8:00 am to 2:30 pm
Shepherds
4-Year-Olds to Transitional Kindergarten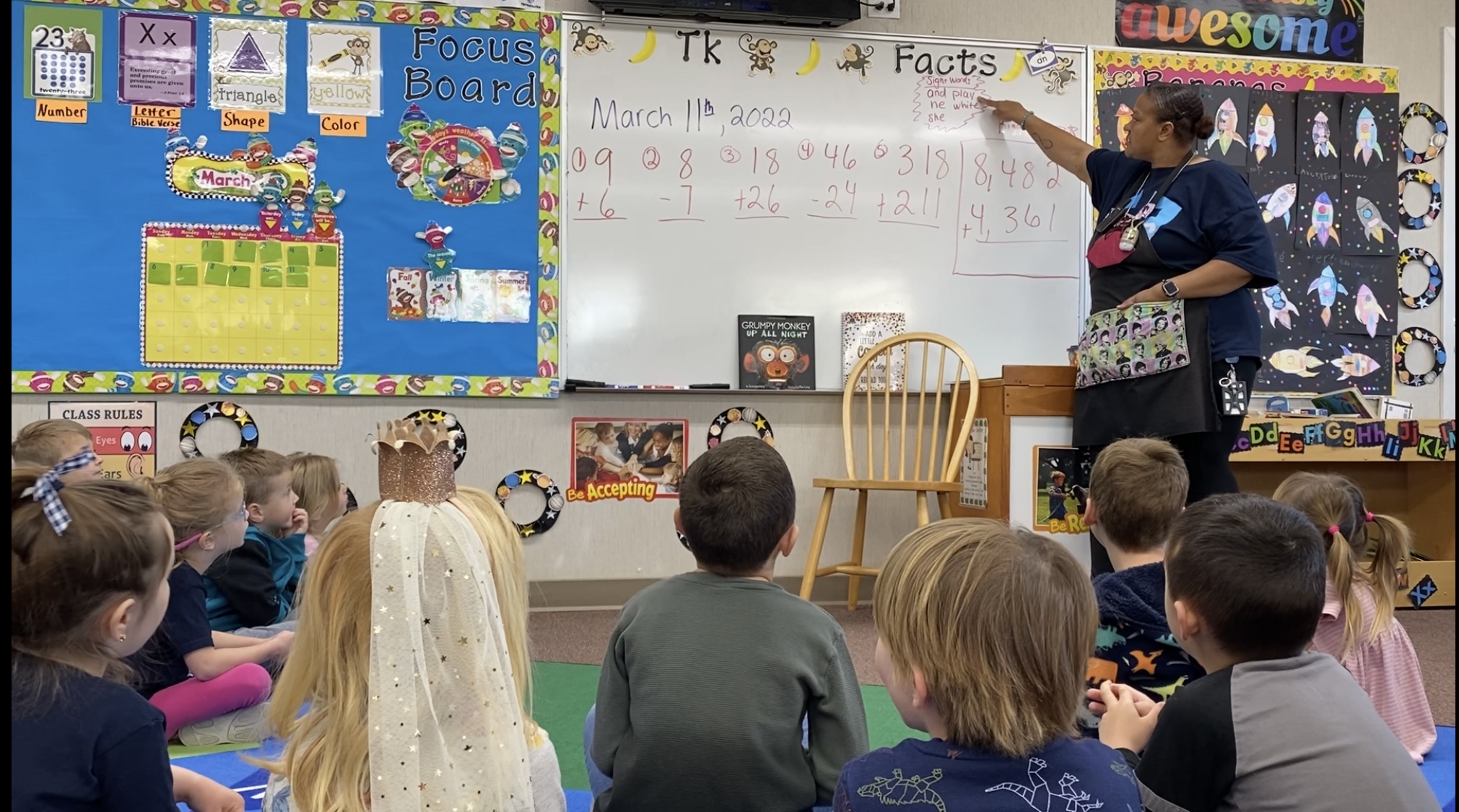 Monday through Friday Full-Time 8:00 am to 2:30 pm
Extended Care
AM Extended Care 7:00 am - 8:00 Available for All Families
PM Extended Care 2:30 pm - 6:00 pm Available to all Full-time Families