Faithfulness
August 21, 2022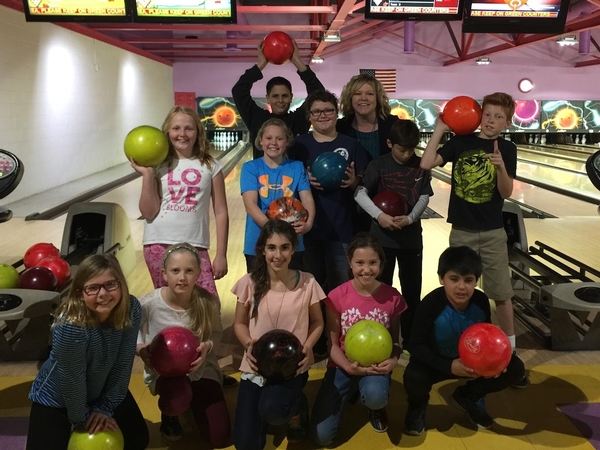 There may be some families and kids out there that will recognize these 5th-grade faces from 7 years ago! These kids are now in their Junior year of high school! They were in the first class of my first year teaching at HCS and it was my first year coming back to teaching after a 14-year hiatus. To say these kids and their parents gave me grace was an understatement, as most days I was only about 10-15 minutes ahead of the students! Another word that comes to mind as I reflect on that school year, the years in between, and the school year we have ahead of us is faithfulness. God has been truly faithful to Hanford Christian through the highs and lows. I feel like I have gotten a front seat to view the faithfulness of the Lord and his perfect timing over the last 7 years, and what a privilege that has been. The school has flourished under the leadership of Mrs. Schmidt. HCS has attracted top-notch educators, and they are teaching a rigorous curriculum with a Christian emphasis. So many new families have been drawn to Hanford Christian and continue to come!
I have moved into a new role this year, and Miss Bok has taken over the fifth grade. I haven't moved far though! My "office" is in Room 4, and it has morphed into a meeting room, gathering place and a spot where teachers can rest and put their feet up. This year, I will be working with the teachers who have just joined HCS, supporting Mrs. Schmidt, teaching K-5 computers, preparing to begin the accreditation process with Christian Schools International, and supporting the entire teaching staff. It's been a great transition, and I am thankful for the opportunity to serve HCS in this new capacity.
God's timing is never our timing, but it's always perfect, and as I reflect on the beginning of a new school year, that has never been more clear. We can go forward, firm and secure in the knowledge that Jesus is our anchor and the Holy Spirit will always be with us. I will be praying for the staff, students, families, and supporters of HCS, and I hope everyone has a great school year! If you are ever near Room 4, please stop by and say hello.